I originally got to have a quick play with the Burris XTR II for one of our (semi) regular monthly nights.
Then, Berretta NZ was nice enough to lone me one of the phenomenal Tikka TAC A1s to have a play with a while ago. Atop it, came the Burris XTR II 5-25x50mm Riflescope, so I got to have a much longer play with the unit.
5-25x magnification range.
34MM main tube
First Focal Plane
A great reticle in the form of the SCR
Quality glass with durable construction and ergonomic controls
Thanks to Berretta NZ for the use of the scope and rifle! They are great guys to deal with and have been a lot of help over the last couple of months.
I have had the scope for several months – shooting the rifle at multiple ranges, in the sun, in the rain (it's winter – so a lot in the rain) and had it on top of a couple of different rifles.
Out of the box and mounted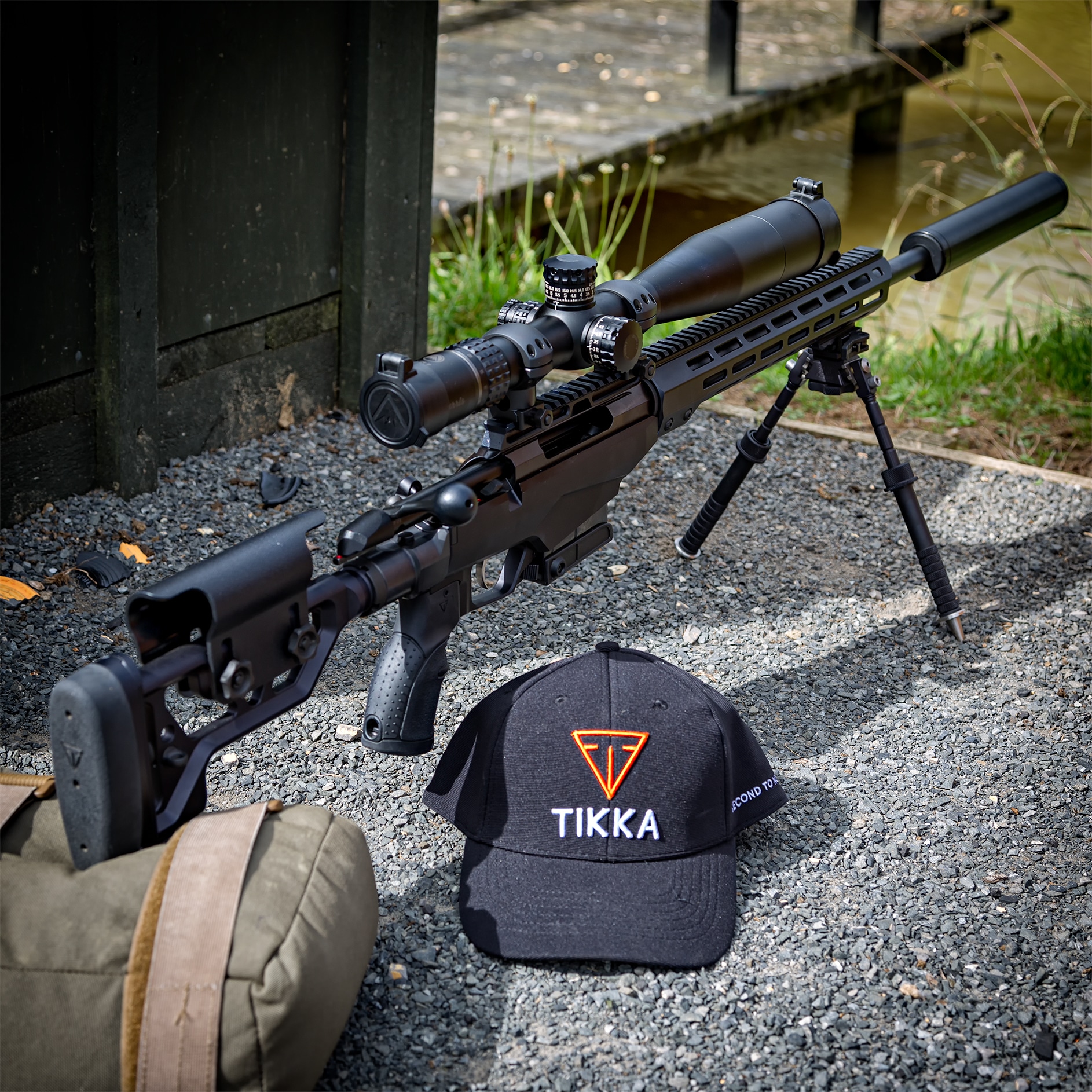 I didn't actually get the scope in a box – it came on a rifle. However – like many of upper-end options from optics suppliers today – it came with a few accessories that have almost become standard fare to add-on otherwise.
The scope comes with a sunshade, and scope covers both ends. I am sure the box includes a cleaning cloth. 😉
The XTR II is 41.45cm long, and measures 58mm across the objective bell. At 910 grams, it's not exactly lightweight – but still a lot lighter than my Vortex HD II. It was mounted onto the rifle what I believe were the high (maybe even extra-high) Burris Signature Zee rings. These rings get around the fact that the Tikka TAC A1 doesn't have any elevation in its Picatinny rail, as they can provide up to 40moa cant.
That same Pic rail also means that medium rings don't generally work – as I found while trying to mount another scope to it, so the highs result in a rather high profile – but – with an adjustable cheekpiece, it makes little difference anyhow.
It has between 9 and 11 cms of eye relief – and I did find myself adjusting it from how it was supplied on the rifle. I set the ocular focus quickly (using a white wall) and was done.
I plunked a Vortex Flare Illuminated Bubble Level on the rail, though now, I would likely just put on the Burris Bubble Level.
This scope was supplied pretty much good to go – but I put a few rounds through it, adjusted the zero for myself and called it good to go.
Installed, the scope looks the business. Sleek, but with a serious amount of heft produced by the 34mm tube. Combined with the chunky turrets, the scope certainly looks the part.
Build and Features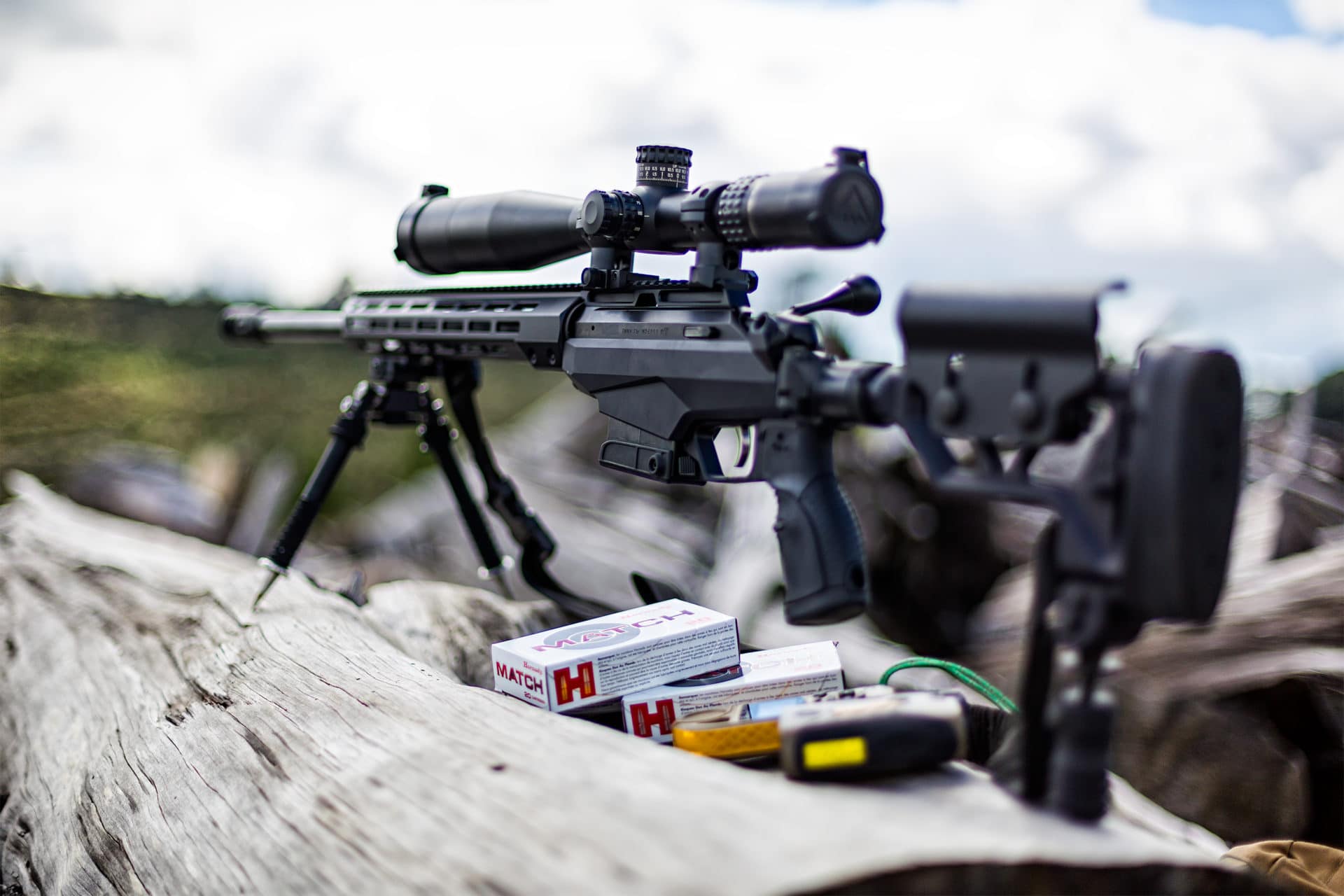 Elevation Available
The website indicates a 90 MOA or around 28 MILS of elevation. Windage is 55 MOA / 16 MIL.
That was more than was needed on the Tikka. However, I would imagine that you would be looking at setting it up on a 40 MOA rail to really get all the usable elevation out of the scope.
The Turrets
I liked the turrets a lot. Big, chunky and easy to use – the bumps/scallops/ridges on the outside of the turret make it easy to reach out and take hold of the turret, and the clicks are nice and tactile. It's easy to adjust this scope up or down a couple of clicks without having to break position to look up and the numbers.
The numbers are clear though, and a handy arrow points the direction you should be turning them to go up (for most American scopes, think 'unscrewing a bottle top' if you want a mental cue.
There are 100 clicks in a single turn of the elevation turret. That should be good for 1k on most rifles, and, when you come back down, the easy to set zero stop makes sure you don't go past 0.
Zero Stop
The design of this zero stop is simple, though, a little fiddly at first. Basically, you loosen the caps, push down on the cover, then retighten the cap. Should you want to set it so that you can actually go a little below zero (not always a bad idea) then simply let it float a little higher. It would take a bit of playing around to get it to stop at a .5 or complete 1 mil though – so you might find it easier to just stop at 0.
Magnification Ring
Not sloppy or sluggish or like it needed a grease. Basically, a nice balance. Would likely put a quick throw lever on there at some point, which, I am a little surprised Burris does either supply or sell as an option.
Overall Build Quality
The scope feels well made, and the finish is a satin texture – not one you can feel, but enough that you don't get any reflection off the housing. It's not quite matt though.
Looking through the Scope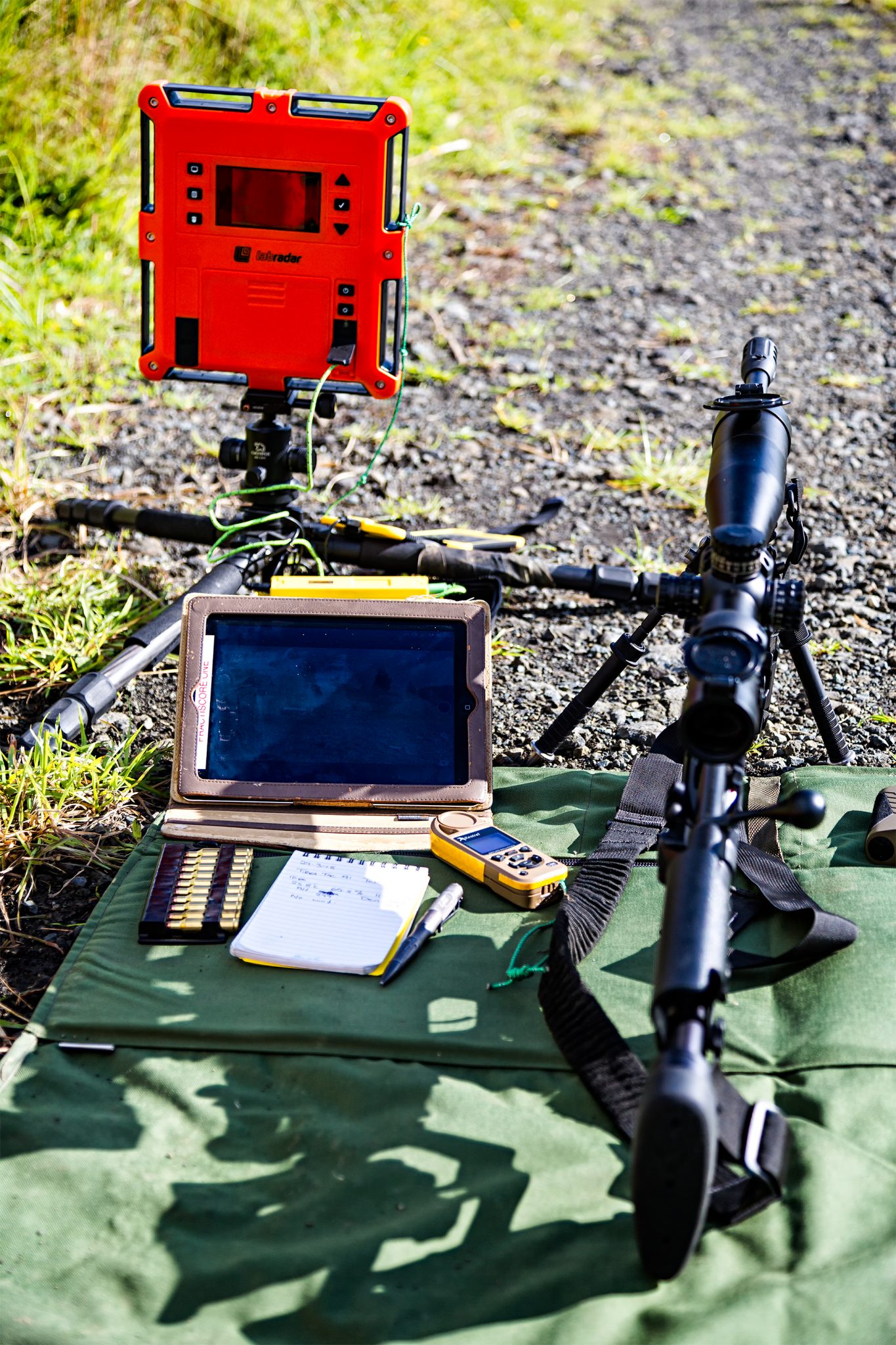 Using ED (Extra-Low Dispersion) Prime glass, the XRS II has excellent edge-to-edge clarity across its entire 4.5-30x magnification range.
The Glass
'High-grade optical glass' is what Burris boasts. And it certainly does look good. This part seems to be highly subjective – everyone does seem to pick up on certain things. I did notice a little darkening of the image when zoomed right in – and that purple fringing I see on everything right up to my Razor HD II. However, it's not enough to distract from the shooting in any way. Overal, very good. Easy to live with.
'Index-matched Hi-Lume multicoating' apparently aids in low-light performance and glare elimination. Well – I didn't need to shoot it that much at night (its a competition gun) and there certainly wasn't any glare – though I didn't use it at any point without the sun-shade not on it either.
The Reticle
The scope came with Burris's proprietary SCR1 reticle.
Ah, the reticle. This was one of the things that first drew me to this scope. I have gotten used to the quite busy Christmas tree in the Vortex, and a slightly simpler reticle had a certain appeal. Something about the half height vertical post also appealed, and just the centre illumination (not that I use the illumination much at all anyhow).
The centre post features a small, .2 wide crosshair – that means each post from the centre measures .1 mil. There is then a .1 mil gap, followed by a post with .2 subtensions and 1 mil major subtensions.
Overall it's a great reticle – and – also available in the Steiner T5i scope as well2 – yes – I have looked through it, and yes, the glass is better (but then the price is also significantly higher).
Parallax
50 yards to infinity – does its job, does it well. Isn't twitchy on the adjustment. Much like the zoom ring – someone has paid a bit of attention to the feel as well as the function of the adjustments on this scope.
Objective Size – light gathering
Didn't really have much cause to use this in twilight situations – however, did use it a bit in overcast and raining environments – and the issue became the rain obscuring the targets – not the scope not bringing in enough light.
In Use
I used the Burris on much of my testing of the Tikka TAC A1, with several clients and a few range days. Including the above THLR Proficiency Challenge. In all cases, it performed admirably – allowing accurate adjustment and quick engagement.
Tracking and Zero Hold
While for this particular rifle we didn't do a tall target test, through its use (also on and off the rifle during scope swaps) no noticeable zero shift, return to zero issues or other abnormalities were noticed. I didn't shoot it much past 1k (which is likely where this is the most issue) – but 800 was common.
In comparison too…
Ah. The big one.
It's better than stuff cheaper than it but not as good as the scopes I have worth several thousand more?
I kinda spoilt myself for scopes early in the piece as my first 'serious' scope was a Vortex Razor HD II. As such – that became my default benchmark for optics. And, no, the glass isn't as good. But then, the Razor is nearly double the price, so, I would hope so.3
But is the glass half as good? Hell no. In fact, I would suggest unless you had the Vortex or a Schmit, or something much more to directly (as in, back and forth) compare too, you would struggle to tell the difference. For the price, it's a good option, certainly a lot better than some of the scopes I have had the necessity to look through recently.
If you want to shoot long range, accurately – a good scope is a requirement. Something that is optically sound, reliable, repeatable and good for field use. The Burris ticks all the boxes there.
Who would it suit?
The Burris is a great 'middle ground scope'. That is – for someone who is willing to invest into upgrading their glass, but maybe still can't quite bring themselves to spend more on the optics than on the rifle itself4. It's a good match for a system like the Tikka TAC A1.
---
Thanks again to Berretta NZ for the use of the scope.
---