600 Yards.
It was time to stretch the Remington 700 Build out a little further. While shooting at the North Auckland Deerstalkers is a great way to develop shooting skills and loads, it is limited to a 200 meter distance. I was very keen to try shooting out to longer distances. While having a conversation with one of the guys at the Deerstalkers, Akarana-City Rifle Range came up in the conversation.
A quick look up online, and I was headed of for a Sunday shooting at 400, 500 and 600 yards!
The range is setup in a block of land out towards Huia. The targets are set, and increasing distance is a simple matter of heading further out along a flat stip of land. It meant that changing from one range to another was a relatively quick process.
Also speeding things up with the electronic target reporting system. Each shot is instantaneously sent out to a server – and any tablet with a browder (even my phone) can log on and check out the shoots as the land. It took me a little bit to get used to – and it's set up in MOA not MIL, but once I got settled in, it was a really awesome system to use.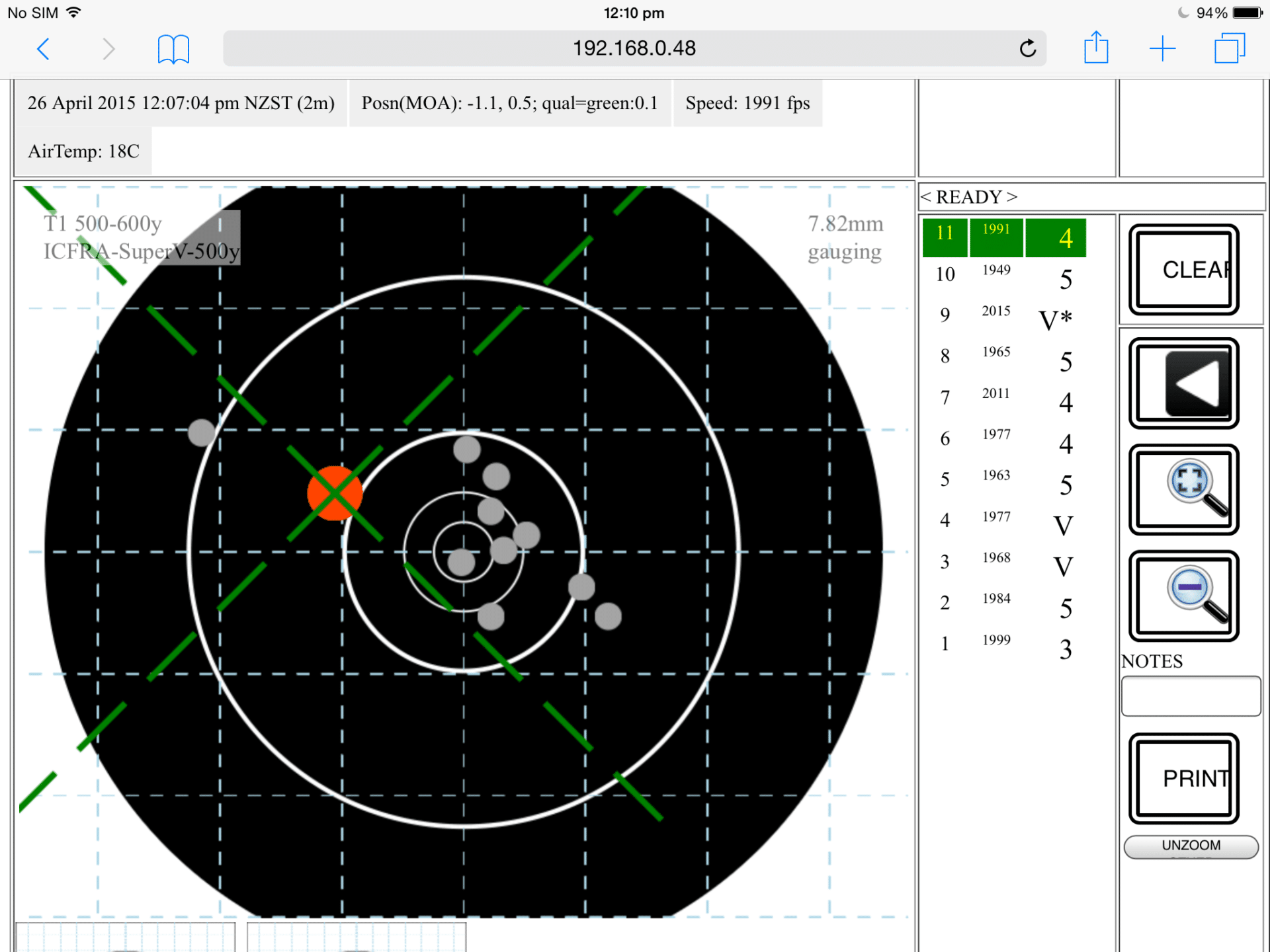 500 Yards.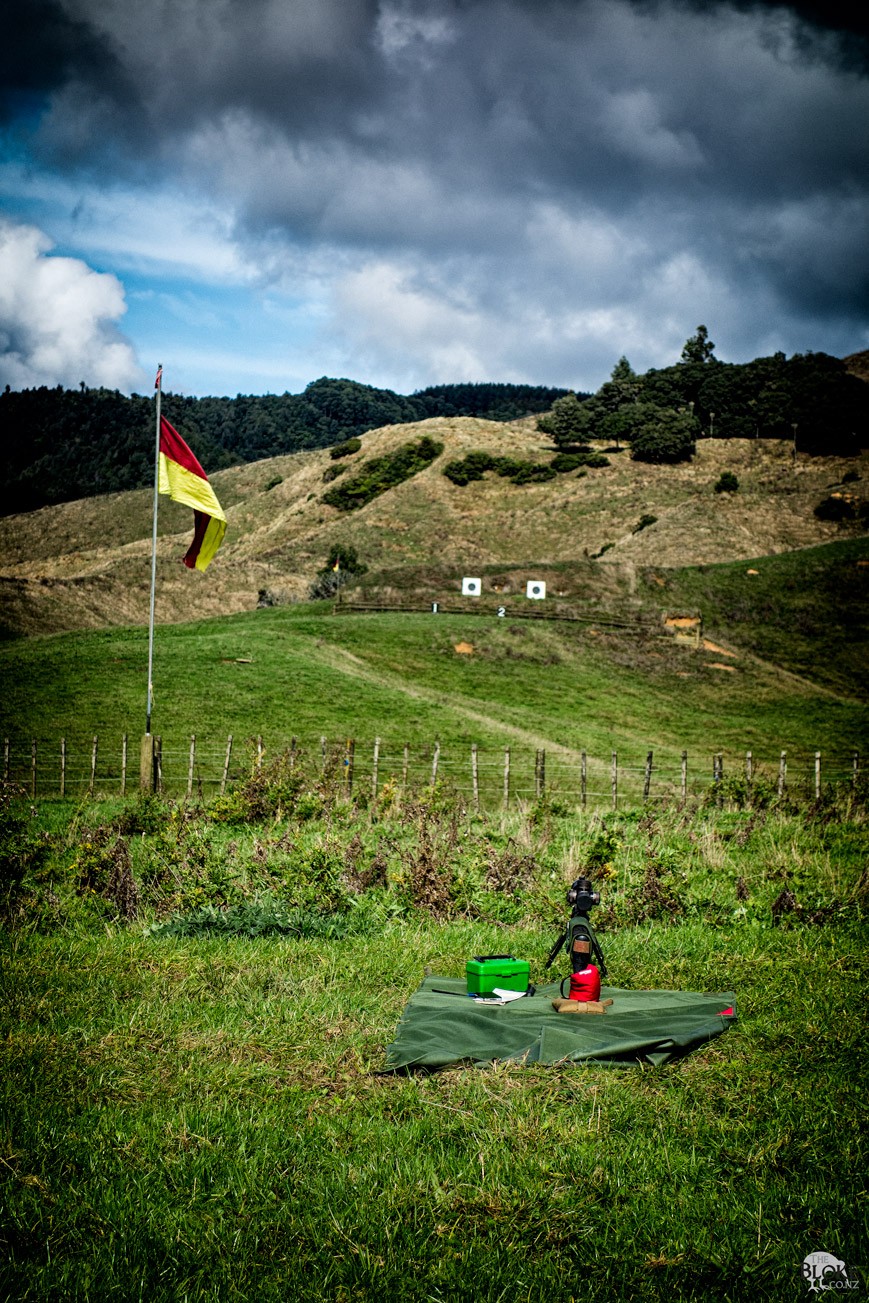 400
At this point, I was still getting used to the setup and really ended up a little muddled with what was going on. I was alternating between holding over and dialing for wind – and think at one point was correcting totally the wrong way.
500
Much better. Understood the target system a bit better, was relying on, and letting the dials do the work and managed to get a bit more in tune with the shooting. Best target of the day.
600
Wow. So much to learn about wind calling. Realistically, with a .308 – wind isn't much of an issue at 100 or 200 meters – but at 600 yards? Yeah – it was getting blown about a bit. Still – managed to get it on the paper – which was really my biggest concern of the day.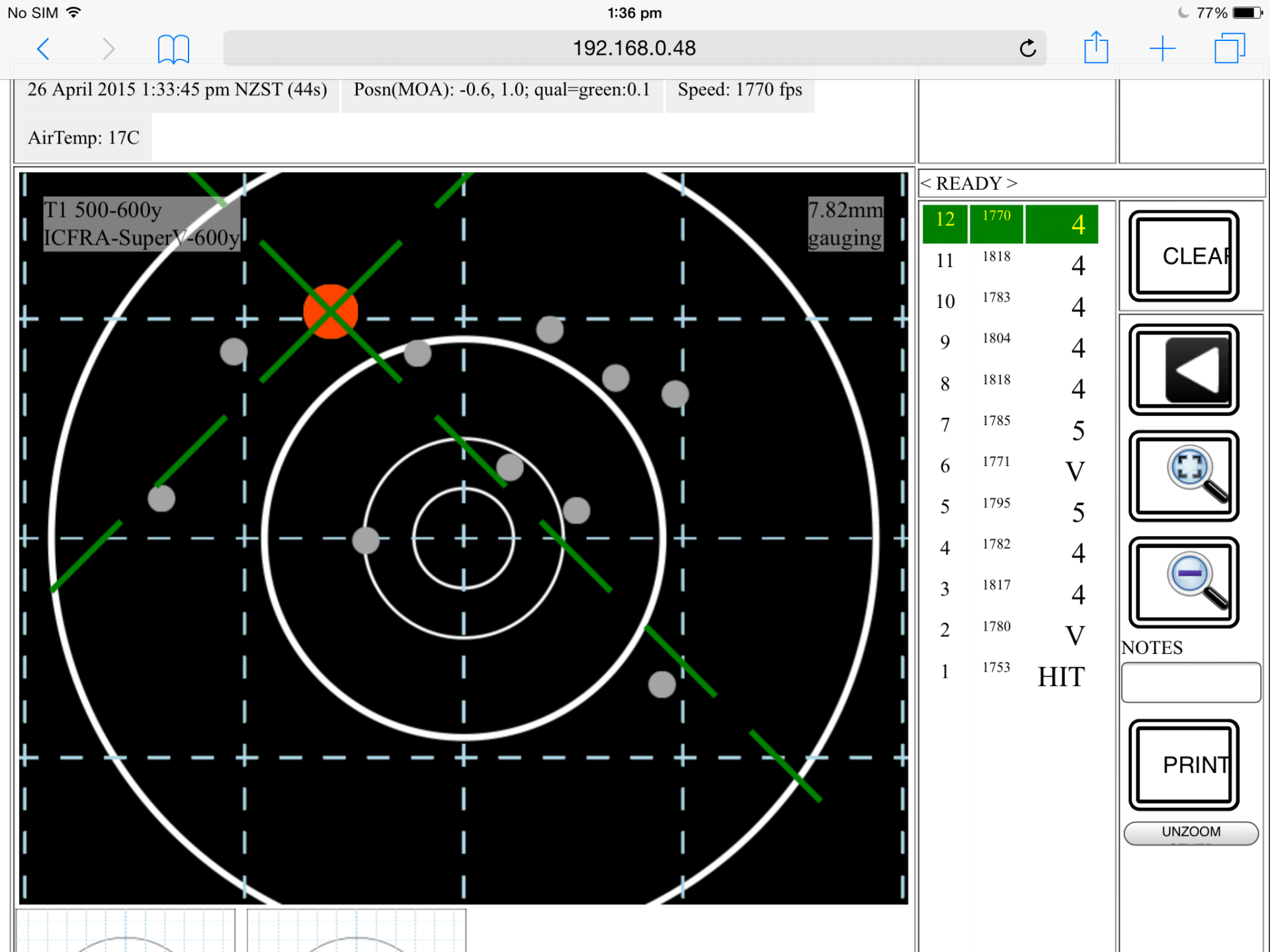 500 Yards.
I will be back!
Certainly, wind was the most challenging aspect of the day.
Watching four flags all flapping in different directions certainly confused the brain. Only one way to learn though – shoot more!
They guys there are extremely welcoming. It's a relaxed, but focused time out there. They guys obviously enjoy some good banter – but also all know their stuff and know their shooting. The gear out there ranged from an open sighted wooden stocked F Class rifle, to a .338 with a muzzle break, to custom made space guns. Heaps of advice and fun to be had.
I will be heading back out in a fortnight to shoot 700 and 800 yards.