March Tuesday Tune-Up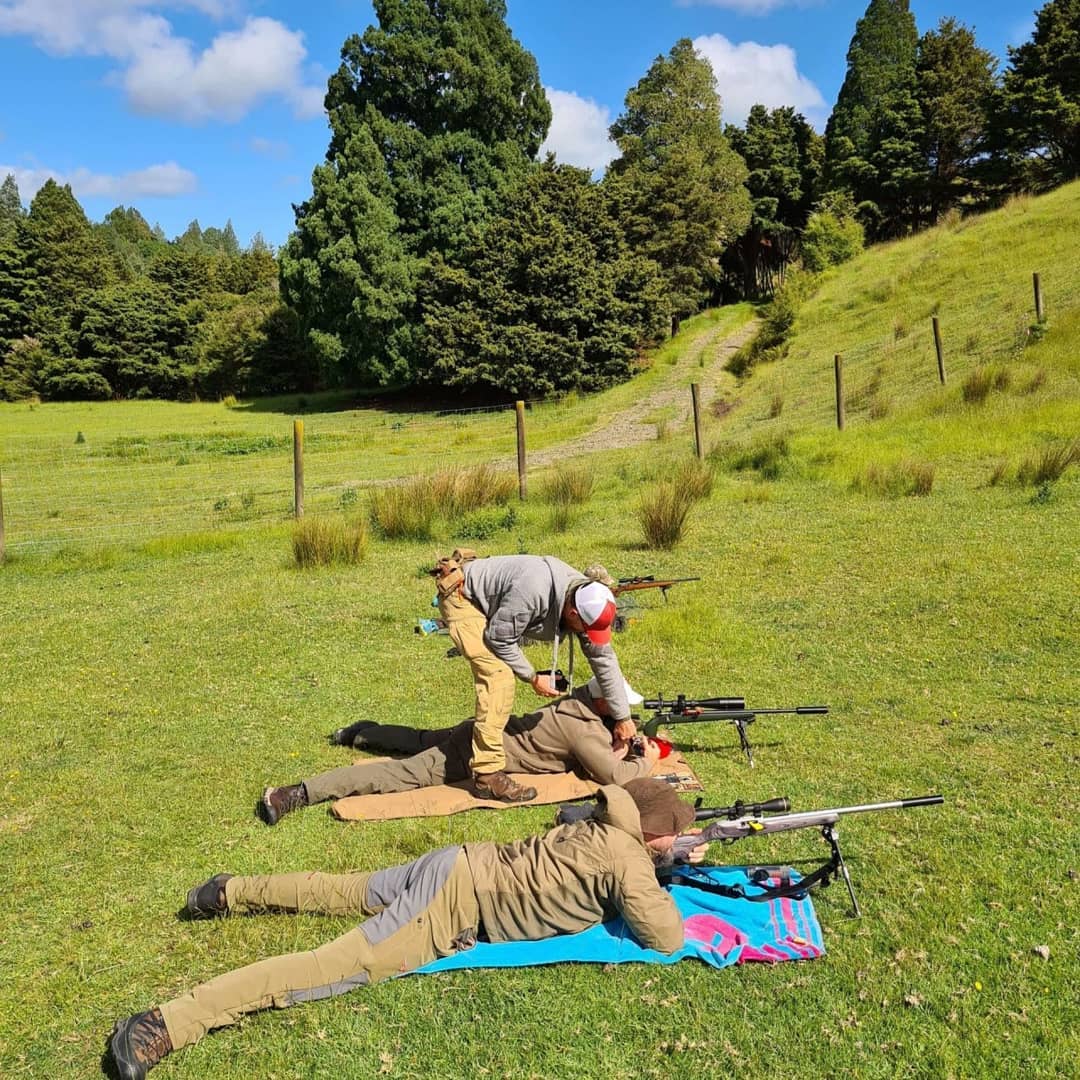 30 March 2021
@
10:00 am
–
3:00 pm
Want to spend some time behind the rifle learning how to get the most out of it (and you)?
Come along to our Tuesday Tune Up session and get set up the right way.
Casual atmosphere, no pressure, lots of learning!
Kerry has set up more rifles than he can remember – come and learn a simple and efficient method to get that rifle sorted.
Get zeroed, get drop data and shoot some steel to distance!
Get sorted. The right way.
Many rifles come to new owners roughly setup, but not optimised. Most stores can only do so much – scope mounted to a general approximation, laser bore sighted – it's not enough to be hunting ready.
In addition, not everyone is able to get out to the range, and when they do, they can have a day of frustration going through a box of ammo and still not getting the rifle sorted propertly.
We take you through, step by step on rifle setup, scope setup and shooter setup.
Setup
We go through things like length of pull, eye relief, scope setup (diopter, parallax) and talk about optimising it for the way you shoot.
Get an understanding of MIL/MOA/IPHY and why it matters, and get the rifle and scope pointing at the same point with a minimum of fuss.
All the while, we are gathering data for creating a basic drop chart for field use. Chronographing the rifle and ammo combination and getting a baseline for your system.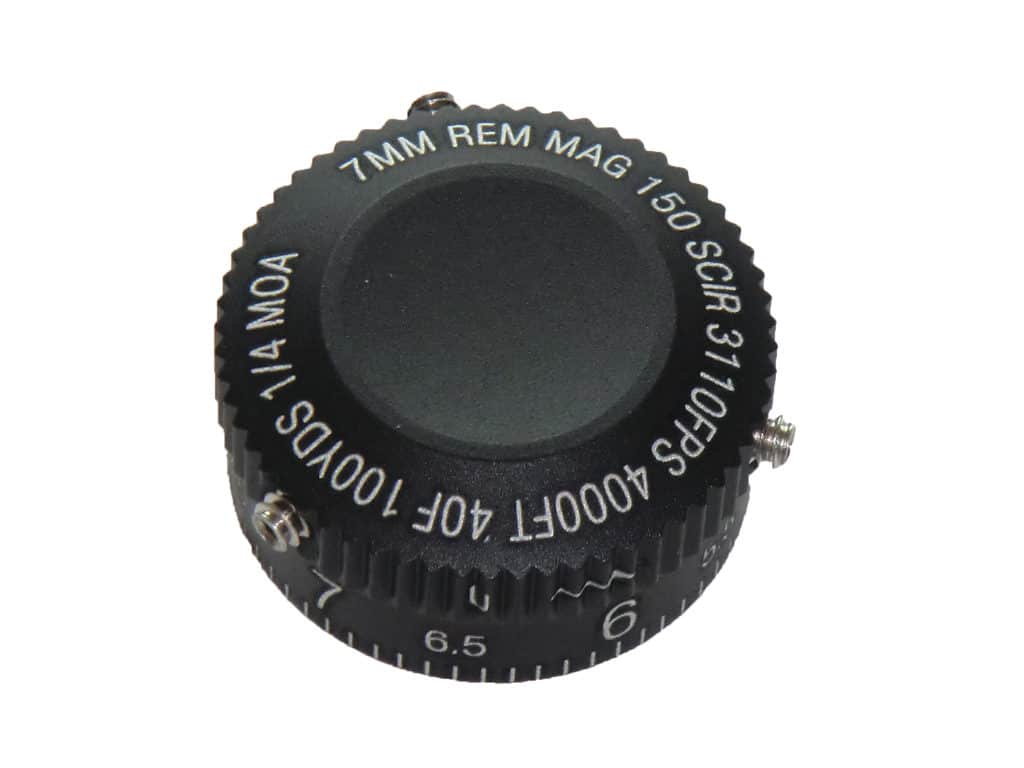 Considering getting a CDS Custom dial?
Then you need proper data on your system first. I have seen variances between the box and actual velocities of up to 100fps. That makes a difference!
We gather all the data required to order a dial that has been properly optimised for your rifle. Not just the test rig data the ammunition manufacturer decided would look good.
We can even order the dial and fit it for you!
Field Ready Drop Sheets
The data we gather also allows us to generate drop charts for your rifle. Custom for your gun, your ammo, your shooting.
We supply three charts – a large chart out to 1k, a pocket chart and a stock chart. Laminated, waterproof, ready to go!
And a bit of fun!
It's not all serious work, of course.
Once we have the rifles setup, we generate some 'try' data, turn around and shoot some steel. Even if it's a bush gun – it's confidence building to realise that we are generally able to shoot out a lot further than we might first realise. We have steel set up downrange to stretch the guns out on.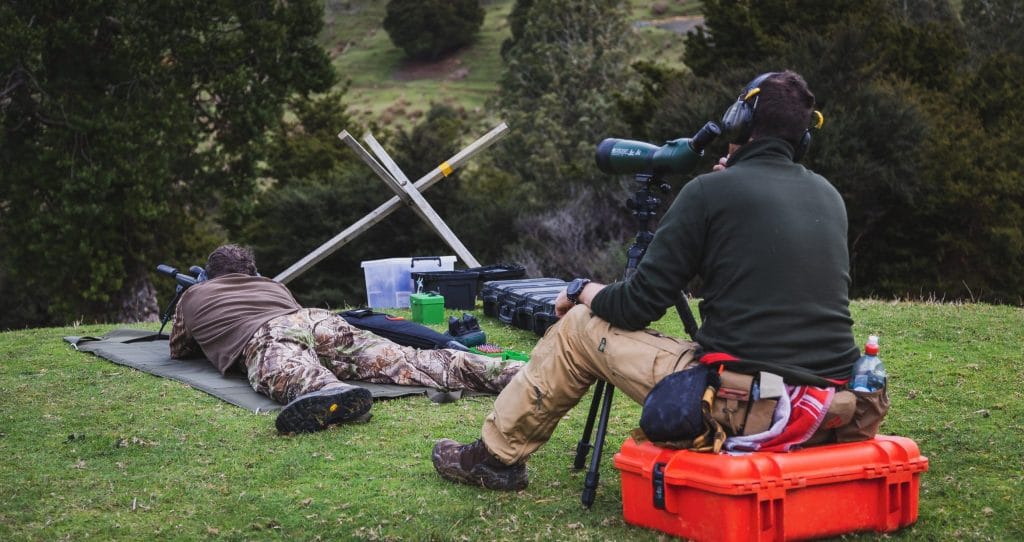 What do I need to bring?
Not much. Rifle, scope, ammo. At least a box. We can generally get it done with less, but it gives us some extra, just in case, that can always be slung at steel!
Suitable clothing (sun, drizzle), water and snacks are also a good idea.
I have a box of tools on me most the time, testing equipment and the rest. If in doubt – get in touch!
I will note – this is not the place to be trouble shooting your gun – if it hasn't been shooting right – then I would suggest getting in touch and we can see if we can sort it before you head out. It's much more productive for you and the rest of the attendees that way. Maybe try cleaning the rifle? 😉
---