Hautapu Practical Rifle Match
30 January 2021
@
7:00 am
–
5:00 pm
The Hautapu Practical Rifle Match is a medium range field shooting event. This is a great event for hunters and medium range target shooters alike. Competitors can enter in one of two classes – open or hunter.
Prizes:
This event will be GPRE's annual prize event. Trophies will be given out for the winners of the classes and all prizes will be drawn. Prize giving will be at the after match BBQ. We are expecting that all competitors will get a prize.
Open Class:
The open class course of fire will involve ~80 shots spread over 10 shooting stages. The open class is set up to be a challenge – multiple targets at every stage, random distances from 10m to ~750m, odd shooting angles and positions, problem-solving, etc.
Hunter Class:
The hunter class course of fire utilises the same 10 shooting stages but will only require ~50 shots. Most of the hunter class stages only involve a single target and target distances vary from as close as 10m out to ~350m. The hunter class is set up so anyone with a typical NZ hunting rifle will be able to be competitive. Target sizes are generally set to reflect the chest area on NZ large game animals and there will be a good mix of positional shooting involved.
Entry Details:
Entries are full – please message GPRE if you want to get on the waiting list.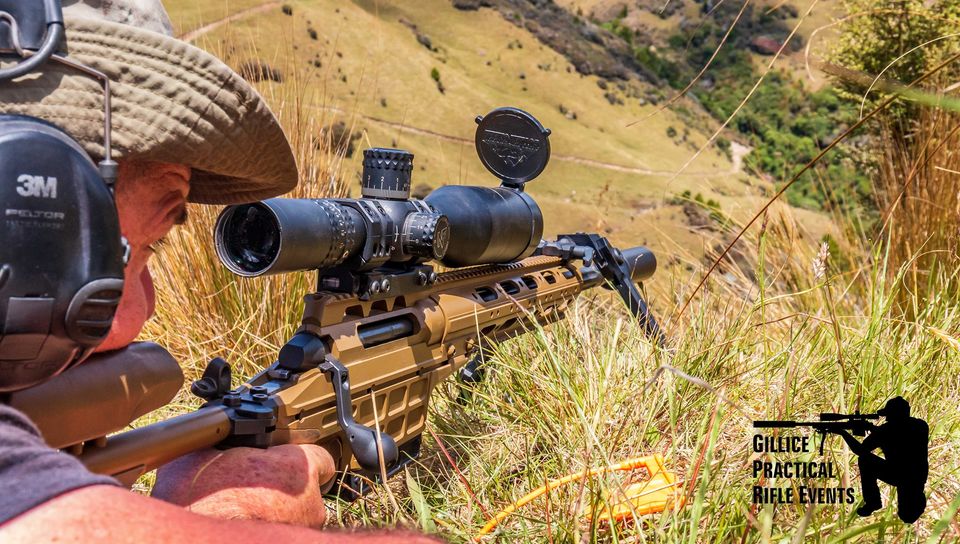 Organiser:
Venue: