As you are likely aware (if you follow us at all) – I am involved with a few .22 Rimfire events – both as a competitor and as an organiser. It logically followed then, that I should own a .22 – yes – I know – outrageous!
So, following in 'tradition' – my first .22 was a Ruger 10/22 – albeit the Target model, which quickly got put into a Magpul Stock and had the trigger replaced.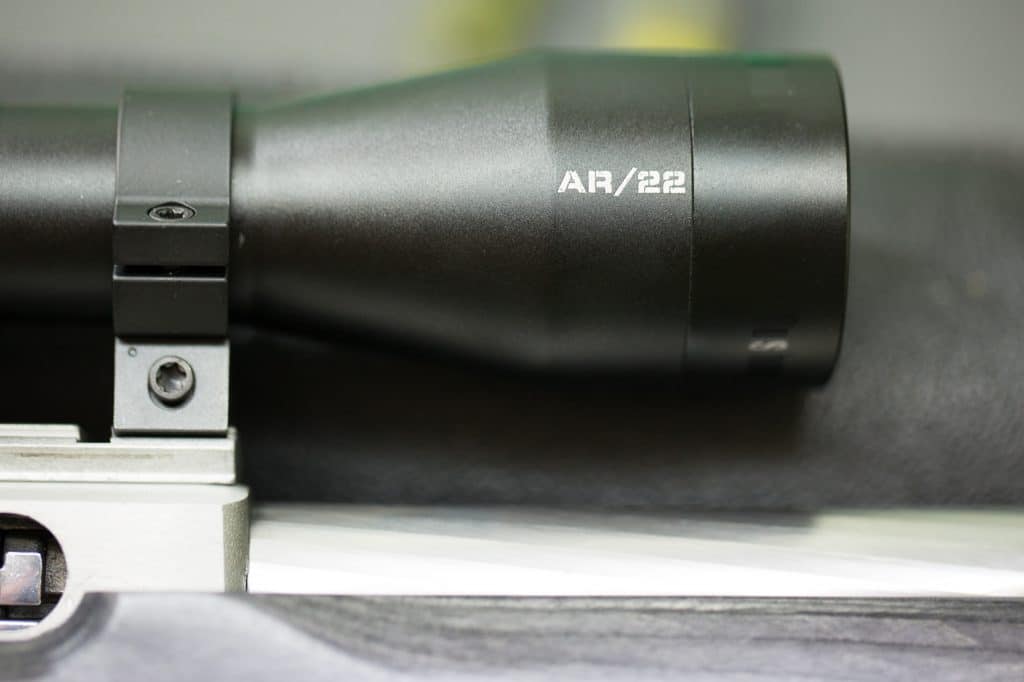 I was looking for a scope. Now, while I could have just gone all out and put a grand or so worth of optics on a thousand dollar rifle1 I had a look around for a cheap optic that still had the features I was after.
My requirements
I had a couple of stipulations for the scope for the .22
Parallax that was either set to 50 yards or better still – adjustable even closer – as this was, after all, for a rimfire shooting from 10m to 200m
Target turrets – I dial for distance, generally
Around the 3-9 zoom range – again – it's not a 'long-range' scope
Bushnell Scopes
Bushnell was founded in 1948 when David P. Bushnell brought a selection of binos back with him from honeymoon in Japan. The company has changed hands a lot of times since then, and own's several companies of its own – including (this one surprised me) – sunglasses brand Bollé.
Bushnell is known for a wide range of scopes – from very cheap, trough to the mid-high end of the market.
Of note, they recently also introduced the Legend Tactical Spotting Scope – something of great interest to long-range shooters – because it is one of the few spotting scopes on the market with a mil reticle in it.
They also have the Elite 1 Mile CONX – again notable – as one of the first spotting scopes to connect to a Kestrel – progressing the notion of an interconnected ballistic solutions system.
The 2-7 x 32mm AR Rimfire Scope
After looking at a couple of options, I suddenly realised I needed to get a scope on the gun and zero'd in for an upcoming range day.
So, to be blunt, because I couldn't find a retailer with a Nikon P-Rimfire on their shelf, on the weekend I needed it, I grabbed the Bushnell from Hunting and Fishing.
Some rings, a quick install, zero and we were good to go! The install, as expected was painless, and the scope zeroed without any issues.
I quickly figured out some drop sheets and off to the competition we went!
On the whole, the scope worked well – the dialling was reliable, the optics clear and the zoom range enough to go from the 10m target to the furthest of 150 meters. Over a day of shooting, I had no issues at all with the scope.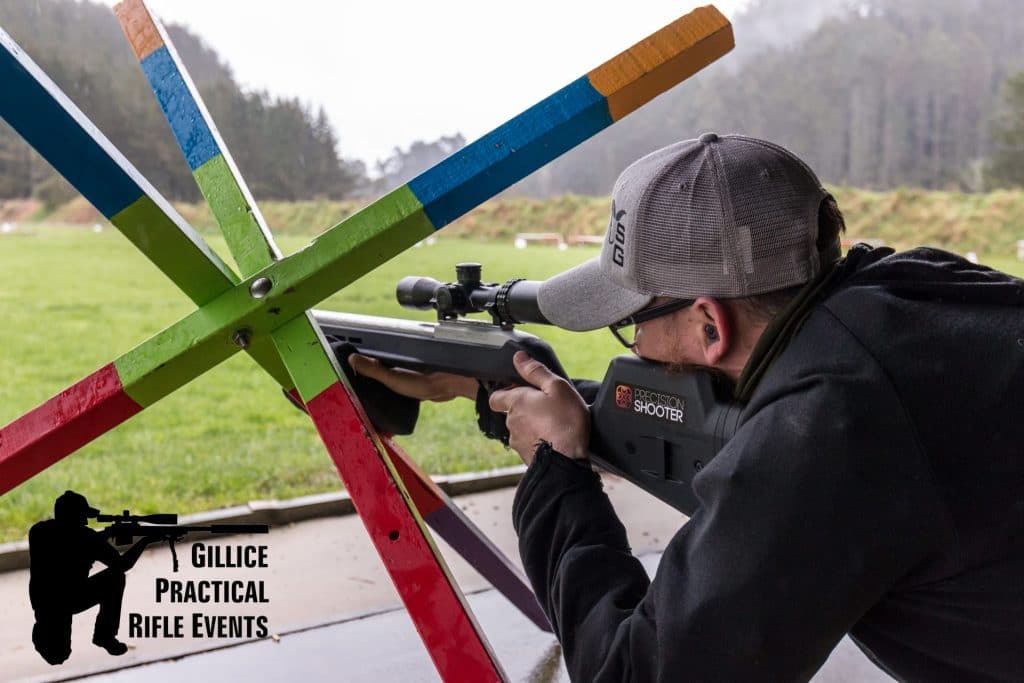 Really, for the money, this scope is hard to beat. However, as mentioned, and covered below – one humdinger of an issue was pressing on my OCD.
Ballistic Reticles
The Bushnell Rimfire Optic has a reticle that is supposedly calibrated for rimfire ammo (supersonic) with circles indicating drops at 50, 75 and 100 yards.
I shoot subsonic, and I shoot in meters. And I dial.
I am sure for a snapshot, it would be useful, but that's no the kind of shooting I do with this setup. I do have an upcoming article where I show how to more closely calibre the Ballistic Reticle to the actual gun and ammo you are shooting. Stay tuned!
But…
I love big buts and I cannot lie. And this was a big but.
Now, I am a little OCD, happy to admit it. Not, clean my hands every five minutes, turn the light switch on and off twenty times kinda OCD, but I like my mugs to line up in the cupboard, I like things to be in their proper place and, well – I would like the lines on my target turret to line up as well. They don't.
I sat with this for a while – the lines just being not quite right. But, when I figured I was going to have to write this review – I thought I should also ask, to confirm if this was actually a warranty issue or not.
Much to my interest – it was revealed this wasn't a warranty issue at all – the scope was working exactly as intended – or at least, it was working as well as it could do, given a fundamental design consideration.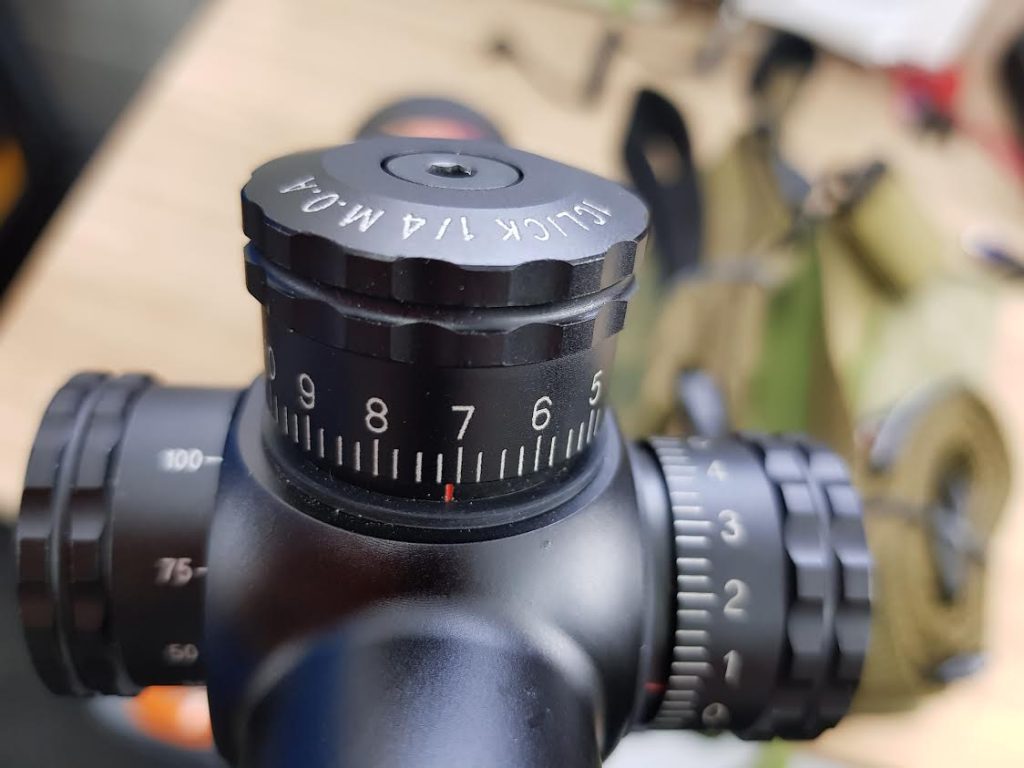 You see – the turret is in MOA, 1/4 click value – and one rotation gives you 15 MOA adjustment – that's 60 clicks on the turret.
In order to 'reset' the zero to match the turrets, you undo an Allen screw, lift the turret top off a toothed spline, realigning the 0 with your zero and push the turret top back down, onto the toothed spline in order to have the 0 on the cap match your actual zero. The spline, has 40 slots on it.
Can you see the issue there?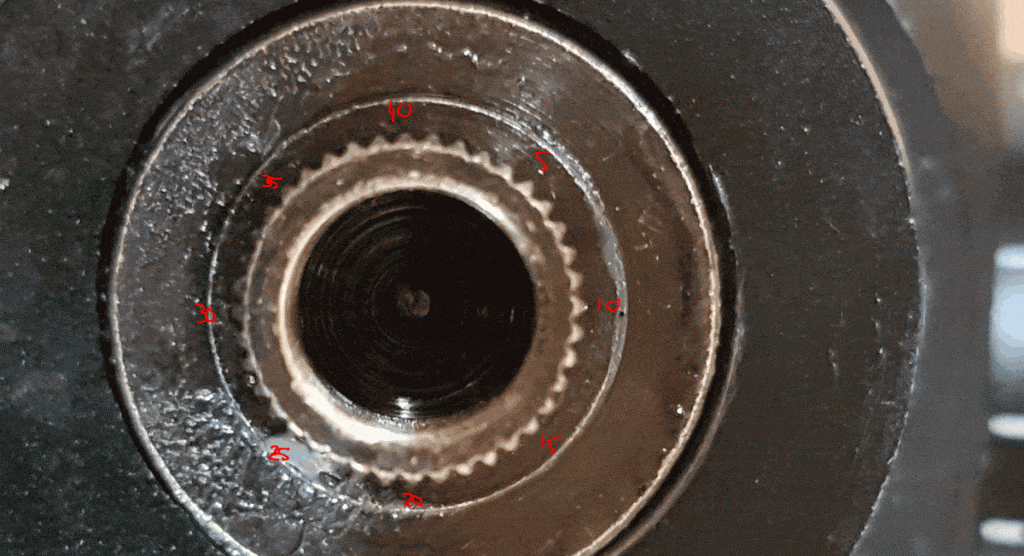 This means, that basically, there will always be a point where the lines go out of whack. It might be at zero, it might be a couple of clicks off – but at some point – it will not line up.
I have to assume this is a cost saving measure of some kind.
I really can't see any other reason for this choice. Though, it still baffles me that it was considered a worthy thing to save money on? I would happily have paid ten or more dollars extra on the price of the scope if it meant (in hindsight) that the lines, well, lined up.
Given the price point of the scope, I guess, many could and would live with it. But, I cant – it bugs me. To be fair, my point of reference is a Vortex Razor HD II – where basically, you can add another zero onto the end of the Bushnels price. It's going to annoy me, bother me, keep me awake late at night.
Compared to the Nikon?
So, a couple of other things, compared to the obvious option of the Nikon.
There is no zero stop on the Bushnell. I have already lost track of the zero/rotations of the scope and had to take a shot and dial back up a full turn to get it back to where it should be. Again, price point, but the Nikon has that as a feature.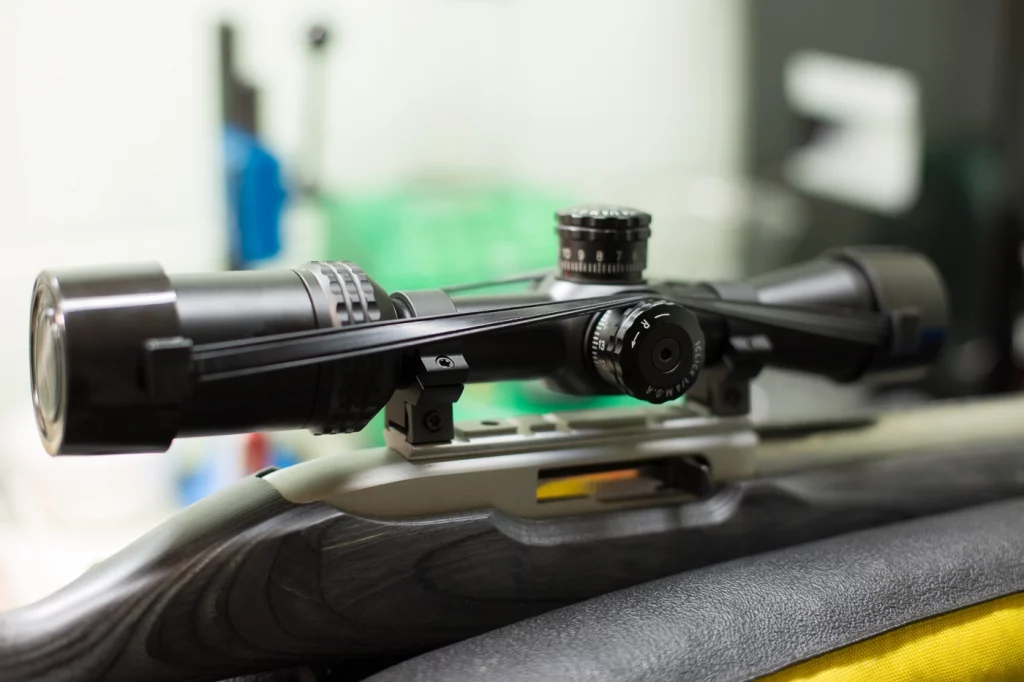 However, the Nikon doesn't have an adjustable Parralex. Which, for close up work, can be quite useful.
I would be interested to see if the Nikon lines up a bit better.
To buy or not to buy?
This is a hard one. The scope, in my opinion, is actually really good value, but the one flaw it has is enough to sour it for me.
For what I use it for, having a not-quite-lining-up-right scope is going to bug me, a lot.
I would pick the scope will come off, and act as a spare, or, end up on a budget build (farm gun?) in the future.
This issue being, I can see, I am going to end up investing a bit more into a scope to get the level of 'build' that I want. It's a pity – because the Bushnell 2-7 x 32mm Rimfire Scope actually has a lot going for it for the money – if the line issue, isn't an issue for you – it is actually well worth considering.
---
ironically, I now realise I should have, will do, and generally suggest people do ↩